Marcin Manek
Contact
: marcin@codesquares.net
Places
:
GitHub
,
LinkedIn
,
Blog
,
Google+
Things I Can Do
Skills
: Ruby, Rails, Javascript, SQL, AS3
More obvious skills
: HTML, CSS, SVN, Git, Jenkins, shell scripting, OOP, MVC
Less obvious skills
: PHP, Python, Oracle Applications
Skills partly forgotten
: Java, C#, ASP
Showcase
Ametek Product Manager
PHP, jQuery, Yii, CSS, mySQL
A product manager system completed using an existing framework (Yii) and a downloadable theme (Adminus). The challenge was to write less code and use existing technology to complete the task within 2 weeks. I have not used Yii before, but its code generation tools and flexible association model fit the need perfectly. Completion took 9 days.
Dungeon Dweller (WIP)
AS3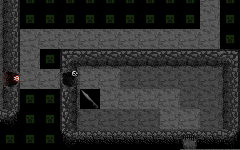 A roguelike written using Flashpunk and AS3 in FlashDevelop. It currently is able to generate dynamic levels on the fly; generate pathways using A* pathfinding, and generate random items and place them using Flashpunk's collision detection. Player movement and item detection is in as well; next up is player inventory. Pixel art by ADC; placeholder art mine.
InstantAction Labs (2010)
PHP, jQuery, REST API, mySQL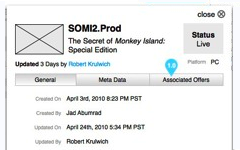 IA Labs was a multi-client content management system intended as a complete solution for managing a next generation game network website. A developer or publisher would be able to log in, manage, preview and publish their content. The system also included user lookup and management; hierarchical permissions and game management were planned as well.
Secret of Monkey Island (Facebook) (2009)
PHP, jQuery, REST API, Facebook, eCommerce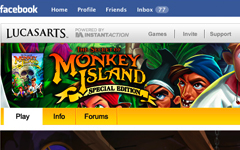 Secret of Monkey Island was our first very public third party integration, created with social features in mind. It was also the first foray into e-commerce, using our own platform and API. We switched to jQuery due to Ext.js being too heavy, but the bulk of work went into Facebook integration.
PlayLegions.com (2009)
PHP, Ext.js, REST API, Blueprint, Facebook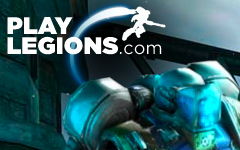 PlayLegions was a standalone proof of concept site that enabled users to play a racing game in their browser. Users were also able to store high scores per track, and play the game on its own site as well as on Facebook with all standard Facebook functionality such as friends list, invites and challenges. Site is no longer active as the company dissolved.
Wicked Toast (~2003)
PHP, mySQL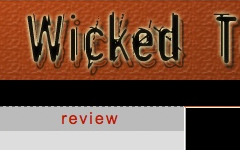 Wicked Toast was a hobby game review site which used a quick and dirty UI to let editors and writers add and manage content quickly. I used the "widget" concept to quickly shift content around as I experimented with the layout, but the widgets were simple file includes. The most difficult part of this was the XML parser; I wrote my own as theSimpleXML library did not exist yet.
D.net CMS (~2000)
PHP, mySQL, jQuery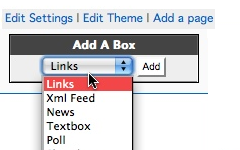 A CMS focused on getting the user up and running in minutes. Packaged with a quick install process and using a WYSIWYG interface in an era of obtuse dropdowns and configuration checkboxes, D.net let you edit, add, remove and move widgets from where they were on the page with single button clicks. Note: D.Net used to have a mySQL injection vulnerability which has been fixed.